Imagination Creations, Inc. was formed in 1992 with a credit card advance and a rented sewing machine that we started our first project. The original owners worked full-time jobs as they launched this new company with a dream of being full-time moms with fulfilling careers. Our first order came from Walt Disney World and within a year of our first PO we were renting a warehouse and buying our own machines. Things evolved and we found our niche in providing high-quality novelty headwear, accessories and costumes.
SHOP NOW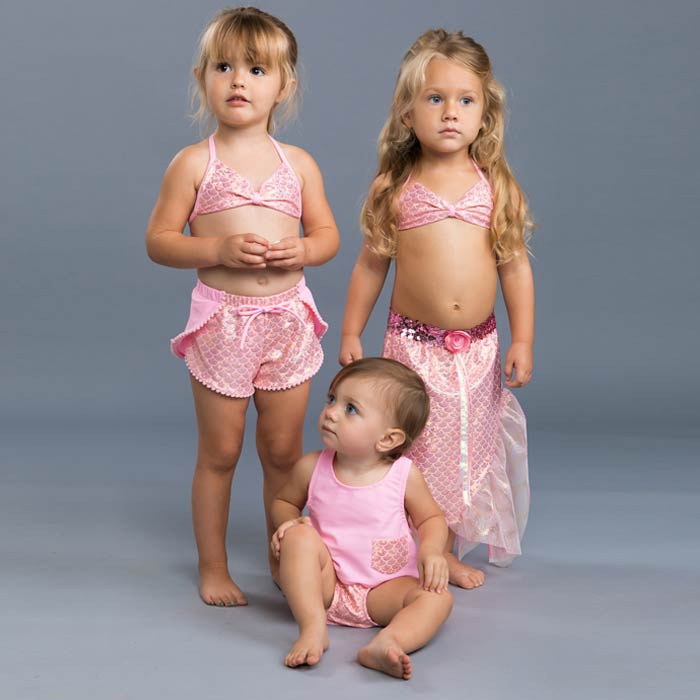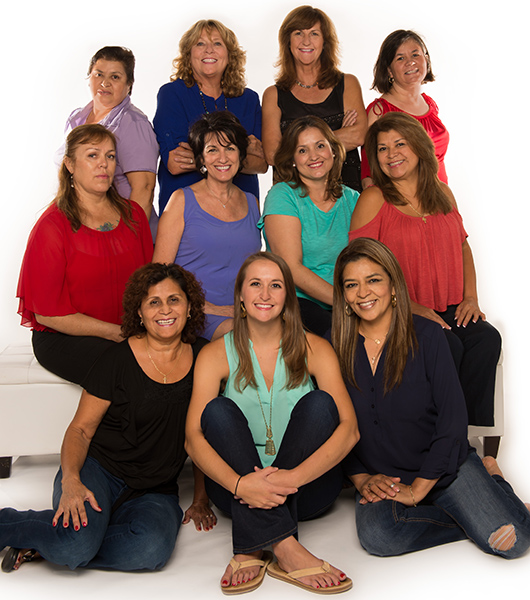 Then, in 1998, we launched our swimwear brand: Shebop Beach. We again found a niche in the market for more than just a bathing suit. We began creating novelty, functional bathing suits that also came with a cover piece that delighted the child and was irresistible to the parent or grand parents.
Our swimwear captures the special memories from that beautiful family vacation that lives on once they return home. We hope that when customers reminisce on that vacation from many years ago, that swimsuit that was stored away will bring smiles to all their faces!  Just like a wedding dress or a prom dress, a Shebop Beach mermaid outfit will be kept for the memories and is so well made, here in the United States of America, that it can be handed down to the next generation.
We have come to realize that our profits would be much greater if we took our production overseas like so many other manufactures. But, we also know we would lose so much of what makes us special. We employ 12 people here in Jupiter, Florida and many more with our sister factory in south Florida. By keeping production here in the USA, we can respond very quickly to trends. We can do special make ups with small minimums. We don't have to force prepacks and can process reorders within days. This way, no one has to over commit, but can take advantage of our quick turn time.
While we are excited to increase our reach through sales on this website, we are very committed to supporting our brick and mortar retailers. This is why you won't find us on big box websites that have only a web presence and no storefront. Like every industry, technology is changing the way that we do business and we hope to do our part to help Brick and Mortar stores stay open and keep jobs here in our home towns and cities.
So, if you are here visiting our site because you love mermaids –thank you! We already have something in common and we know you will love whatever you chose on our site!
If you are a retailer who is considering Shebop Beach for your store, we guarantee you won't find better customer service from any vendor. Give us a call and you always get a live person ready to assist and immediate service if there is any problem, comment or concern about our products. Let us prove this to you and show how small American companies can do profitable and ethical business together!
SHOP NOW