HELPING CHARITABLE ORGANIZATIONS
We here at Imagination Creations have been in business for 27 years and we have always had a soft spot for worthwhile and legitimate charities or fund raisers. Below you will see some of our non-profit customers to whom we donate back a portion of our sales, but we also love to support silent auctions and other local fund raisers! Please enter your information below if you have an upcoming fundraiser and we may be able to donate one of our delightful gift baskets as a thank you to all of those hard working volunteers that put in endless hours for their schools, churches, and other organizations!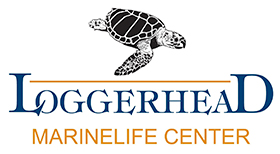 LOGGERHEAD MARINELIFE CENTER
Loggerhead Marinelife Center is a nonprofit sea turtle hospital that promotes conservation of ocean ecosystems with a focus on threatened and endangered sea turtles. The Center features an on-site campus hospital, research laboratory, educational exhibits and aquariums, and also operates the Juno Beach Pier, which hosts world-class angling and sightseeing. Situated on one of the world's most important sea turtle nesting beaches, Loggerhead Marinelife Center is open daily and hosts over 350,000 guests free-of-charge each year. In late 2017, the Center launched their Waves of Progress capital expansion campaign, designed to accelerate and amplify LMC's conservation and education impact. When complete, the facility will offer one of the world's most advanced and unique experiences for guests and scientific partners. For more information, visit marinelife.org or call (561) 627-8280.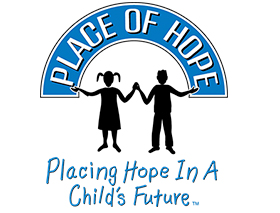 PLACE OF HOPE
Place of Hope provides human trafficking prevention, education and recovery services. Place of Hope teaches prevention and awareness education to the community and partners with the others to prevent these victims from being trafficked, while educating the community on what to look for and how to help. Recovery services are provided for victims throughout all of our programs. These services include professional case management, quality medical care, counseling, therapy, tutoring, mentoring, life-skills development, hope and healing opportunities. Place of Hope is dedicated to providing these victims with the tools they need to overcome their past and create a bright future.

GREENPEACE
Greenpeace is an independent campaigning organisation, which uses peaceful, creative confrontation to expose global environmental problems, and develop solutions for a green and peaceful future.
Do you have a Charity you would like to recommend?